Straight from Germany, France or even England come to us Yeyo Riancho (Santander, 1983), multidisciplinary visual artist with more than 10 years of artistic and exhibition experience in Spain and beyond.
From February 8th to Mars 6th Madridcito presents a series of his "Spontaneous Works" where psychedelia, iconography, deviations on human things, pop culture, urban art, underground comics and trash culture are either expanded or are compressed through the use of an incessant line, which not only characterizes Yeyo as an artist but is also capable of depicting any type of object. It is a series where horror vacui takes over the space and captivates viewers.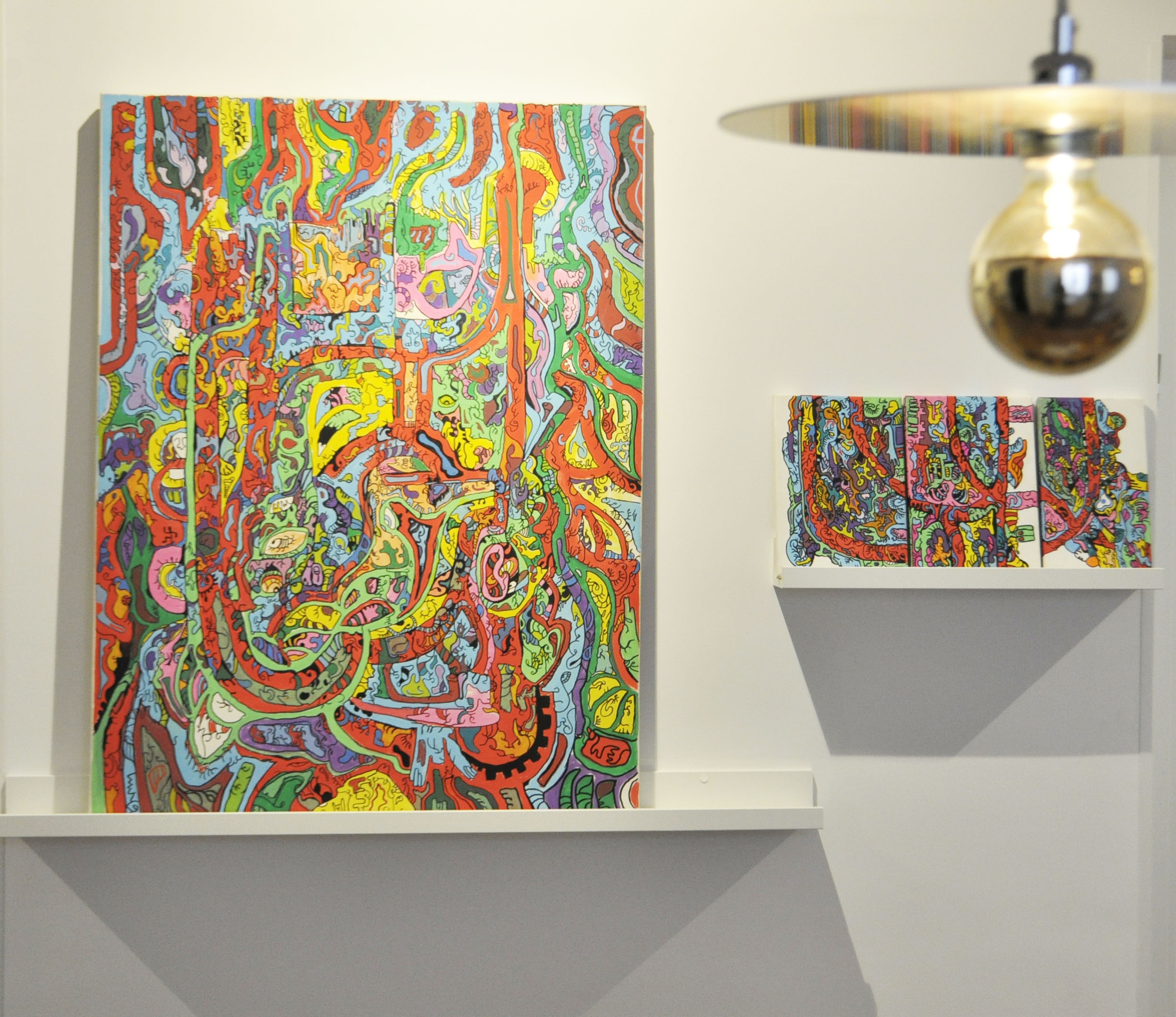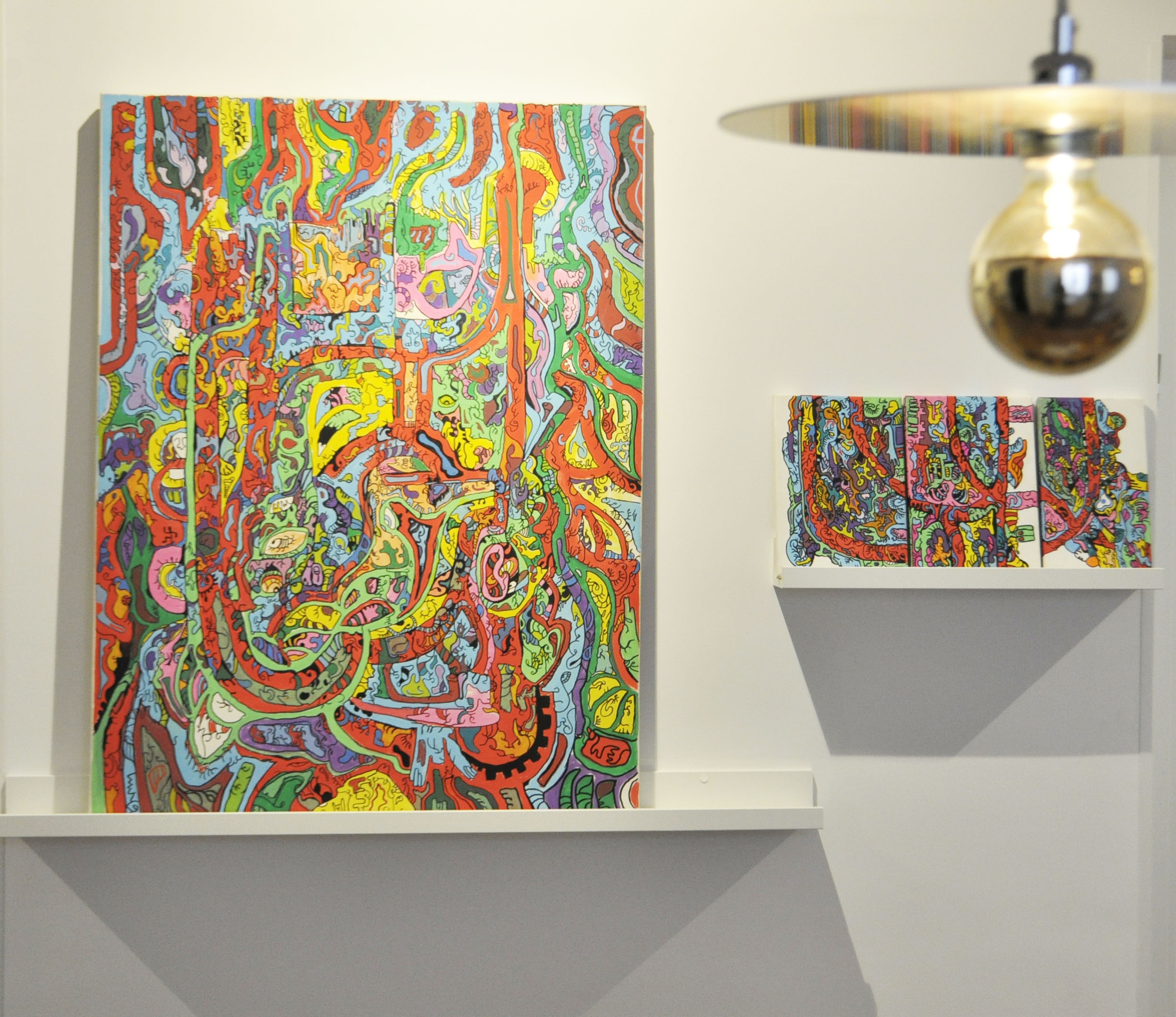 Riancho's influences include Keith Haring, Victor Moscoso, Bob Pepper, Robert Combas or Robert Crumb. His art is incredibly strong in essence, and covers disciplines such as illustration, design and poster making. It has even expanded to his very own line of T-shirts.
As the locals say "Everyone that comes to ends up being from Madrid". Yeyo exemplifies this to perfection as he set up his studio in the legendary neighbourhood of Malasaña two years ago; which he opened to the wider public in the previous Malasaña-Chueca edition of the "Artists of the Neighborhood" program. His current work includes book illustrations for Lamberto Alpuente's "Barbiturates and other liquors" , as well as illustrations for "Tukeproduces", a video art project by the great Pau Torno with music from local psychedelic rock band Raisa.
More of Yeyo in Madrid: in the upcoming days, his illustrations will be in the solo exhibition "Escape", which will be hosted at Ryldberg & Hunter Stamping Shop in the legendary neighbourhood of Lavapiés
JOIN IN facebook/instagram @lakukiclash @yeyoriancho